Get 20% off your first order!
Use code: SMARTER20 at checkout
SKIN HEALTH, RE-IMAGINED™
Experience a plant-based, vegan-friendly beauty blend.
SmarterSkin™ nourishes your skin from within with a blend of 100% natural botanical extracts. Fight free radical damage, skin dryness, visible wrinkles and damaging sunlight by giving your skin the best antioxidants possible.
*30-day risk-free guarantee Patented botanical that boosts your skin cells' own ability to create & utilize more collagen AND hyaluronic acid.*
Provides beneficial nutrients for healthy, smooth, youthful-looking skin*
Fights to reduce free radical damage by replenishing the skin with antioxidants*
Counteracts the effects of harmful UV damage, pollution, smoke, and other environmental factors*
Helps filter damaging blue light, to help reduce the formation of free radicals in the skin*
All Natural. Plant-Based. Vegan. Non-GMO. Gluten Free.
Smarter skin care means nourishing your skin from within, replenishing it with natural ingredients that give your skin that coveted glow. From Day 1, SmarterSkin™ helps boost your skin's natural ability to fight free radical damage and nourish your skin from the inside out.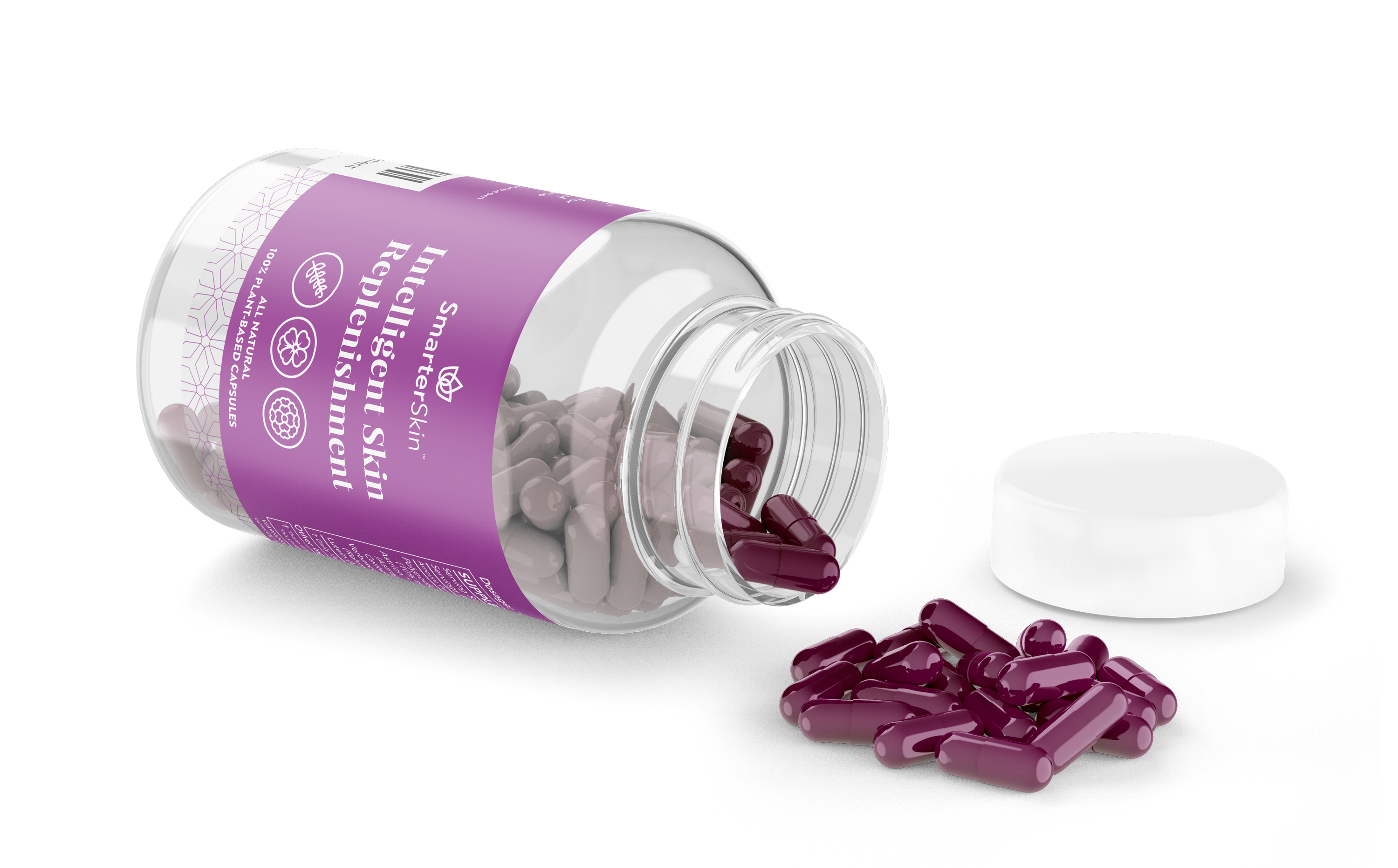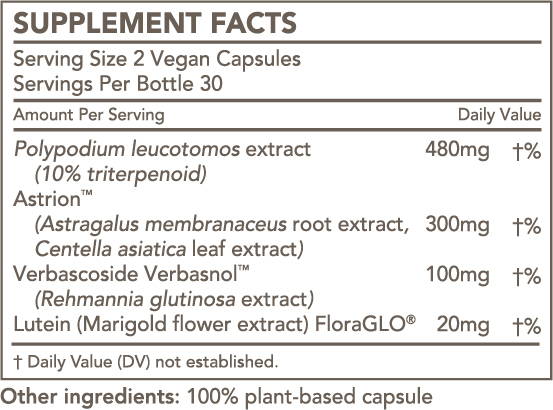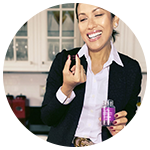 "Taking care of my skin from the inside out has been so much easier with @mysmarterskin natural skin care supplements.
I am noticing smoother, hydrated, and more glowy skin. Give this plant based beauty blend combo a try, your skin will thank you!"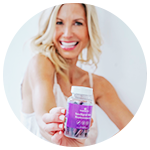 "After using for one month - I've noticed improvement in my fine lines, smaller pores, and my makeup goes on smoother!"
YOUR SKIN & SMARTERSKIN
Skin: it covers your body protecting it from harm. You may protect your skin by covering it in clothing, slathering on sunscreen, applying makeup. But what if you could take an all-natural capsule that revs up your body's defense against outside attackers, like smoke, pollution, UV rays, and more?
SmarterSkin™ is a daily supplement made with plant-based ingredients that help your body ward off threats, like bullets bouncing off Wonder Woman's bracelets.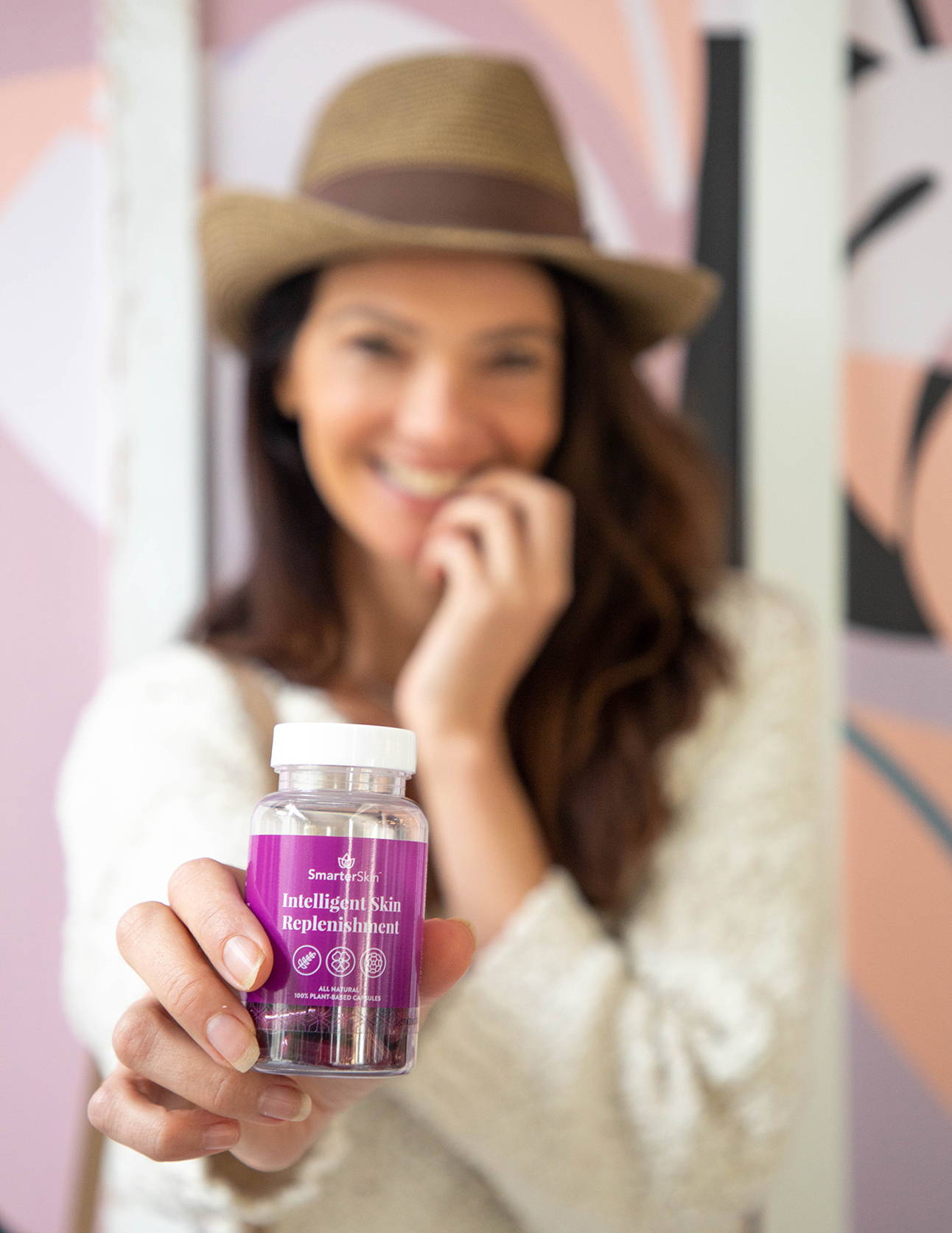 LEARN ABOUT THE SCIENCE BEHIND SMARTERSKIN
It's what's on the inside that counts! Plants have everything they need to fight off the enemy.
Powerful, Unique, and Clinically Proven Ingredients



Polypodium leucotomos is a fern found in northern South America that can fight and protect itself from the increased UV exposure at the equator. It has traditionally been used to treat psoriasis, sunburn, and other skin irritations.
Astrion™ is a patented, plant-based phytonutrient that works to refresh and hydrate that beautiful skin of yours. It helps to nourish skin and enhance collagen synthesis and hyaluronic acid - leading to a more radiant and supple skin appearance.
Lutein is derived from the marigold flower, which is known as the "eye" vitamin. We included FloraGlo®, which is known to prevent macular degeneration, cataracts, and protects the eye tissue from sun damage. Not just for eyes, lutein can help protect your skin from free radicals, oxidative stress, as well as help maintain moisture content which improves hydration and elasticity.
Verbasnol™ verbascoside is a powerful antioxidant that protects and searches out all major free radicals. Free radicals damage DNA causing diseases and aging to occur in the body. No thank you.
Together, these four ingredients deliver powerful antioxidants that nourish and help to protect skin from all types of environmental exposure.
Defend your skin!
Now that you know how SmarterSkin works, it's time to add it to your daily supplement routine.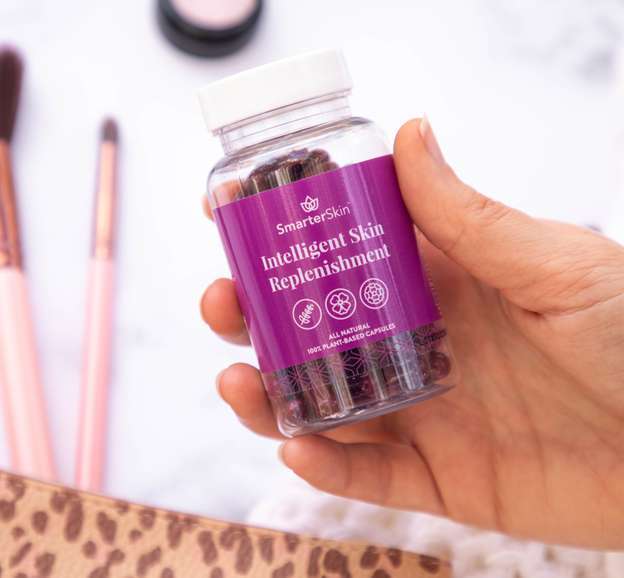 *30-Day Return Policy
If, for any reason, you don't want to keep the product, mail it back to us and we'll give you a refund. We will refund the entire purchase price, less shipping for any SmarterSkin™(s) returned within 30 days of initial purchase date.
*SmarterSkin™ is not a substitute for topical sunscreen. Keeping your skin healthy includes drinking plenty of water, moisturizing your skin, and using topical sun protection.
*These statements have not been evaluated by the Food and Drug Administration. This product is not intended to diagnose, treat, cure, or prevent any disease.