---
FREE SHIPPING on orders $25+ within the US*
Adaptogenic power

Supports relaxation*

Promote natural defenses*

Standardized to 30% polysaccharides
Wellness Mushroom
Reishi is known as the "Queen of Mushrooms" for good reason. Reishi is an adaptogen, since it helps your body adapt to stress. It also has sleep benefiting properties that go with this stress moderating ability.
There is also research showing mood improvement, antioxidant support, heart health, and even skin care benefits! A truly powerful mushroom to add to your wellness stack.
Ingredients: Reishi extract, 100% plant-based capsule
Storage Information: Store in a cool, dry place.
How to Use: Take one (1) capsule daily with food & water. Do not exceed 6 capsules per day.
Gluten-Free | Vegan
Manufactured in Sunny SoCal
---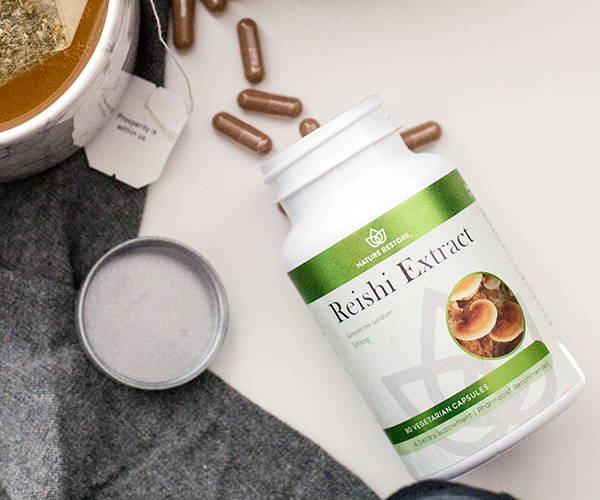 ---
Want to learn more about this wondrous mushroom? Uncover the health-benefiting secrets of Reishi here! Everything from sleep to skincare to traditional uses.
---
---
---