---
FREE SHIPPING on orders $25+ within the US*
Supports a healthy heart

May help with circulation*

Promotes healthy cholesterol levels*

Pharmacist reviewed and approved
Behind the blend
Our HeartONE™ blend was developed with holistic heart health in mind.
We included red sage for circulatory and heart health benefits, ginseng to support blood circulation and nitric oxide production, jiaogulan for its potential cholesterol support, and RosaEX™ for a potent dose of food grade Vitamin C to support healthy oxidation of "bad" cholesterol.
Lastly, we added AstraGin®, a patented plant-based nutrient absorption ingredient, to make sure you properly absorb all these wondering heart-supporting nutrients!
Ingredients: Vitamin B6, Folic Acid, Vitamin B12, HeartONE™ blend (Gynostemma pentaphyllum, Notoginseng extract, RosaEx™, Salvia miltiorrhiza extract, AstraGin®), Microcrystalline cellulose, 100% plant-based capsule
Storage Information: For optimal taste and freshness, refrigerate and use within 2 months of opening.
How to Use: Take two (2) capsules daily with food & water.
Gluten-Free
Special note: This product carries California's Proposition 65 Warning
Manufactured in Sunny SoCal
---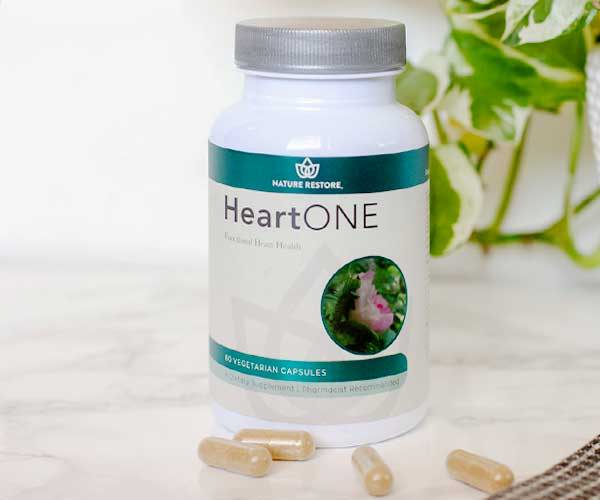 ---
We know there is more than one way to promote heart health. If you're looking for more ways to support your heart, click here for our top heart promoting supplement selections!
---
---