---
Himalayan Mushroom for Vitality
FREE SHIPPING on orders $25+ within the US*
Promotes wellness & vitality

Beneficial for energy levels

Standardized to 10% Cordycepic acid
A parasitic fungus?
Historically, Cordyceps sinensis was only found high in the Himalayan mountains, at altitudes over 3,800 meters above sea level. The fungus itself is a parasite, growing on caterpillars endemic to the Tibetan region.
This fungus is a great source of cordycepic acid, amino acids, vitamins, and minerals. Cordyceps sinensis is a powerful antioxidant too, having a boosting effect on the production of important immune cells that help fight against free radicals.
Why fermented?
Our cordyceps sinensis has been authenticated by Alkemist Labs to ensure you're receiving true Cordyceps. We liquid ferment cordyceps mycellium in a quality controlled environment using non-GMO growth mediums. Our cordyceps is NOT grown on rice or grains that artificially spike beta-glucan levels. We chose this fermented extract so you get the highest quality mushroom supplement on the market with none of the fluff!
Ingredients: Cordyceps sinensis extract, 100% plant-based capsule
Storage Information: For optimal taste and freshness, refrigerate and use within 2 months of opening.
How to Use: Take one (1) capsule daily with food & water. Do not exceed 12 capsules per day.
Gluten-Free | Vegan
Manufactured in Sunny SoCal
---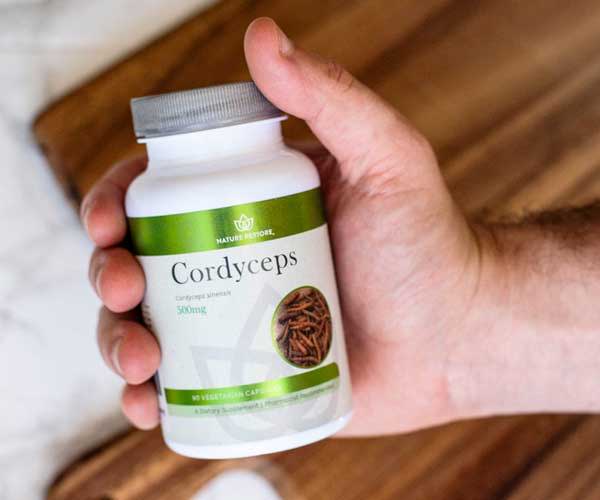 ---
Cordyceps is a great supplement for anyone wanting to improve their health, but men specifically can reap some benefits! Read our blog to find out how Cordyceps can transform your energy and vitality!
---
---