---
FREE SHIPPING on orders $25+ within the US*
Promote natural defenses

Supports wellness

Packed with antioxidants

Concentrated extract for potency
What is Coriolus?
Coriolus mushroom is commonly known as Turkey Tail because of its fan-like appearance that closely resembles the tail of a turkey. This fungus has been used for centuries in Traditional Chinese Medicine to promote health and wellness.
Coriolus has become one of the most researched mushrooms worldwide, with more recent research indicating it may have a positive impact on host defense. Some studies even show increased immune cell activity after using an extract of this mushroom!
Please note: This is not raw Coriolus powder in a capsule. It is highly concentrated to be more effective.
Ingredients: Coriolus versicolor extract, 100% plant-based capsule
Storage Information: Store in a cool, dry place.
How to Use: Take one (1) capsule daily with food & water. Do not exceed 6 capsules per day.
Gluten-Free | Vegan
Manufactured in Sunny SoCal
---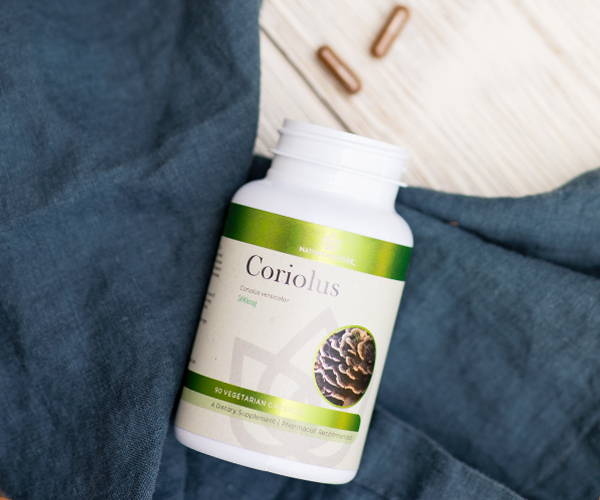 ---
Coriolus is known as the mushroom for immunity. But what can this colorful striped and woody mushroom really do to boost your immune system? Read all about the ins and outs of mushroom immunity here!
---
---