---
FREE SHIPPING on orders $25+ within the US*
Promotes healthy weight management*

Long history of health benefits

Good source of antioxidants

Adaptogenic properties
Why Jiaogulan?
Jiaogulan, the "Southern Ginseng", is an adaptogenic herb that has been used for centuries as a longevity tonic in the mountainous regions of Southern China and Northern Vietnam.
AMPK Activation
AMPK is like your body's fat-burning switch for energy use. Some studies on jiaogulan have found an increase in AMPK, supporting your body's natural pathways!
Ingredients: Jiaogulan, 100% plant-based capsule
Storage Information: Store in a cool, dry place.
How to Use: Take one (1) capsule daily with food & water. Do not exceed 6 capsules per day.
Gluten-Free | Vegan
Manufactured in Sunny SoCal
---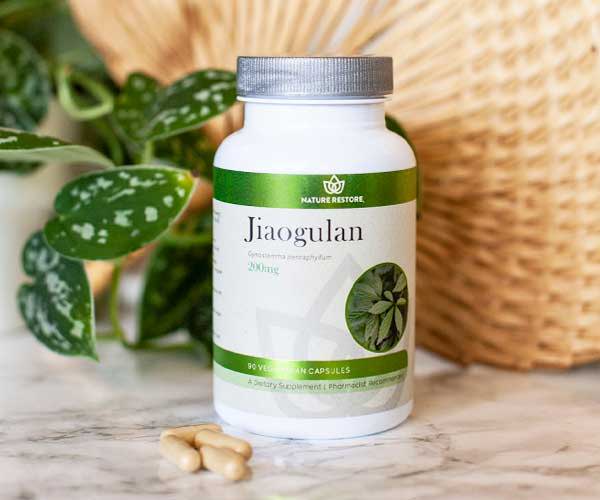 ---
Jiaogulan may sound like a complex and intimidating herb, but do not let that scare you away! Click here to learn how this wonderful plant can support both your mind and your body.
---
---