---
More Than a Culinary Herb
FREE SHIPPING on orders $25+ within the US*
Good source of antioxidants

Beneficial source of c

arnosic acid

Pharmacist reviewed & approved
Supplementing with Rosemary
Rosemary is a fragrant herb that is often used to season and garnish dishes, but its potential extends far beyond the dinner table. It's reported that Rosemary is a rich source of antioxidants and bioactive compounds known as polyphenols.
Carnosic acid
Rosemary extract contains high levels of carnosic acid. Some studies have linked carnosic acid to anti-inflammatory effects.

Our rosemary extract supplement is standardized to 20% carnosic acid due to its potential health benefits.
Ingredients: Rosemary extract, 100% plant-based capsule
Storage Information: Store in a cool, dry place.
How to Use: Take one (1) capsule daily with food & water. Do not exceed 6 capsules per day.
Gluten-Free | Vegan
Special note: This product carries California's Proposition 65 Warning
Manufactured in Sunny SoCal
---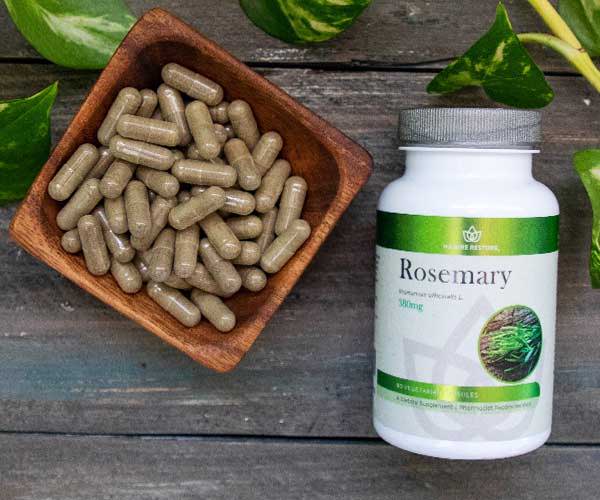 ---
What else can Rosemary do for you? We broke it down to the top six benefits for your health. Find out what a daily Rosemary supplement could do for you!
---
---
---